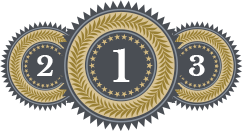 Armstrong International is a specialist executive search firm focused on Financial Services. Founded in 1989, we continue to work for some of the world's leading financial organisations particularly in the fields of Private Markets, Asset Management and Capital Markets. Armstrong International is independent and owner managed.
We are renowned for three key corporate characteristics: our specialist market knowledge; our strategic insight on human capital in financial services; as well as the fast and efficient delivery of our search services. Our strong corporate code governs everything that we do. We hold all members of our team to a very high standard of integrity and try, in every situation, to do the right thing.
At Armstrong International our purpose is to help our clients find the key talent to sustain and grow their businesses more quickly and efficiently than their competitors. We engage individuals who are committed to our firm for the long term, with the objective of providing continuity for both our clients and candidates. We have a unique culture and operating model to serve our clients; to this end we like to train and develop our own people.
Executive search is a strategic, people business. Each relationship that we have, be it with a client or a candidate, is important. Some of our client relationships are 20+ years old; and many of our candidates become our clients in the future.
We are proud to be associated with the financial services sector which provides jobs, innovation and revenue to so many economies all over the world.
Why Us?
Armstrong has served the financial services sector with senior level hiring for over 30 years.  We have been successful because of the strength of our relationships in the market place and the quality of our people.
Each of our partners and consultants is a specialist.  Our compensation structure ensures that all team members are motivated to deliver their best for the greater good of the company as well as for their own personal reward.
Each of our team members are embedded, through our training, with three drivers of success:
We focus on delivering expertise. The financial services sector is extremely complex. The reasons why an individual may want to work for one company, but not another, are neither always clear nor obvious. When Armstrong International begins the process of courting a candidate for a client, an intelligent and well-informed conversation takes place in which all the attributes of our client are placed before the prospective candidate. While many of our competitors focus on delivering scale, we focus on delivering expertise.
Armstrong International actively seeks long term engagement with our clients. We continue to work with our first ever client, UBS. Over the last 25 years, and through multiple corporate iterations, we have remained faithful to their vision and supported its execution. We recognise that client activity will shift through the business cycle; however our partnership model remains committed to nurturing relationships through the long term. It has been our happy experience that this level of service can result in great things: we understand our clients, they trust us and together we can communicate this to the market.
The search sector has its own challenges. For one, it can be far too transaction driven. Prevailing economic models can drive search firms to scrabble for placements rather than solve problems resulting in up to 40% of searches failing to be concluded. A sector with a 40% failure rate is, quite simply, not good enough for the financial services industry. At Armstrong International, we teach our people to serve the industry by being experts with deep, long term relationships with clients and candidates.
"Over 30 years of excellence."